Contrary to popular lore, Audio Turntables are extremely capable of  communicating the inner musical message and in a very organic sense.  The music just flows very similar to live thus allowing you to connect with vinyl similar to the way you connect to your favorite car, tool, or musical  instrument   It simply becomes a connection to what the performers are trying to express when they play.
      WELL TEMPERED LABS
This may be it... the last turntable you will need to buy!
Isn't that a wonderful thought in audio?  Wouldn't it be nice to be finished with thinking about turntables, let alone tonearms, setup, etc.?
After speaking with Mike Pranka, the US distributor for Well Tempered Labs, I decided to give this table a try.  After all, it's been around in various iterations for 20+ years.  The genius of Bill Firebaugh, the original founder and Chief Designer of Well Tempered Tables who I met at CES in Chicago eons ago, solved many of the issues with bearing noise, stability, drive belts, motors, table isolation and even tone arm damping to the degree necessary to finally say, "This is it".
You truly have to find a place where you can experience the advantages of this table-arm combination.  Combined with even a modest cartridge (by audiophile standards) you will be very, very impressed.  I'm stunned by the sheer musicality, simplicity and performance of this table.  Please come and listen.  You will be glad you did.
Rega

What more needs to be said.  Rega began as a company making turntables and have taken it to an art of simplicity and "plug and play".  They keep the tune and let you rediscover you vinyl collection without breaking the bank.  Or, if you just want to try vinyl to see if it is all we say it is, this may be the place to start.  At the same time Rega's turntables have won numerous awards for performance so don't think they are just for beginners.  An audition will help you decide.
WHAT HI-FI? product of the year 2007 and WHAT HI-FI? product of the year 2008.
.
The new P3-24 colored models are available in all of these
stunning high gloss finishes makes the ideal gift this year, for yourself or for a loved one
...and besides, for those of you are into color the P3 Color may be better than spending all the money on decorating.
Supplied with the TT-PSU as standard offering improved stability & electronic speed change combined with unrivaled sonic performance for the money.
BASIS
If you want a work of art from both an appearance and performance point of view, A. J. Conti has created it with the.....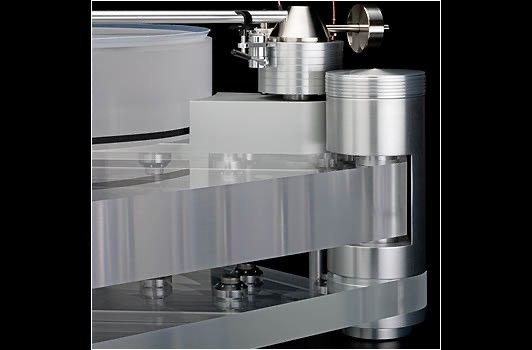 BASIS SIGNATURE SERIES
Yes, the Basis Signature 2800 Signature Series Turntable is available for audition at Wellington Audio.  The verison I requested was black instead of clear but now I can't decide which I'd rather have for you to see.  The black is definitely nice but the clear allows you to see the incredible genius of the A. J.'s work.
When you invest in any Basis item you will be obtaining a "lifetime product". At Basis they do not build "price-point products" where the reason for being is to fill a necessary product category at a certain price. Their goal is to provide music-lovers with products that will perform as highly as possible, identically in every environment, year after year.
The Basis Audio 2800 Signature Turntable at Wellington Audio also has the Syncro-Wave Power Supply (on the left) and the Vacuum Control System (on the right).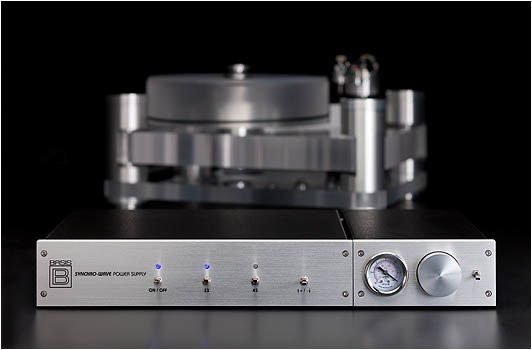 If you like reading reviews here is what Robert Harley from The Absolute Sound had to say.  Click here
Audio Note
Audio Note Turntables come in 3 different levels of performance;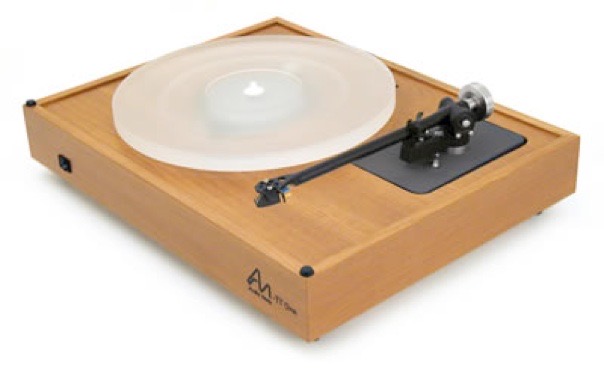 The TT-1, pictured above in English Oak and is a single motor turntable with three point suspended sub chassis, acrylic platter, available in beech, rosewood, cherry and black ash.  Although the TT-1 would appear to be an entry level product, Audio Note has not compromised on component quality; You still have a solidly built chassis, acrylic platter and precision bearing that will last a lifetime with normal use.
The TT-2, (pictured above in black ash) a two motor version of the TT-1 with increased torque and stability. Three point suspended sub chassis, acrylic platter, available in black ash only.
The TT-3, pictured above with the Arm 3 is Audio Note's all out effort to build an extremely effective high torque, low mass turntable. The new TT Three Reference have 3 massive motors each providing 2 HP, giving a platter mass-inertia equivalent of well over half a ton (!) but without the usual and considerable energy storage drawbacks of a high mass platter. The motors draw so much power that each motor has its own power supply, so that makes 3 boxes plus a control unit.
The additional control unit has 3 speed settings, 33, 45 and unusual for a turntable in this price range, 78, all speed settings have adjustment, the 78 setting requires a different pulley to be used on the motor spindles, this is done to allow us a range from about 60 RPM to over 120 RPM, as many very old 78's were not cut at a true 78 RPM.  To facilitate the 78 ability the TT Three can be ordered with two or three tone arms.
The turntable itself has many novel features, and incorporates what Audio Note considers to be the final solutions to most of the solvable problems in vinyl replay.
All Audio Note Turntables have tonearms appropriately matched to the level of the table in order to create a very synergistic vinyl system.