So, if you love tubes or even think you might want to consider purchasing tubes, Line Magnetics is a line you need to consider. Line Magnetics Audio is not your typical Chinese manufacturer. Everything you see on this website is available for demo. Please give us a call and stop by for an audition.
The LM Audio 216IA is a KT88 push pull integrated amplifier. It is Ultra linear and triode switchable. 22 watts per channel in triode, 38 watts per channel in ultra linear. Remote controlled. Bias adjustable with built in meter. 4, 8 and 16 ohm output taps. Point to point wiring used throughout. It comes with a tube cage.
The LM755i speakers in their beautifully crafted wooden cabinet of Line Magnetic Audio's own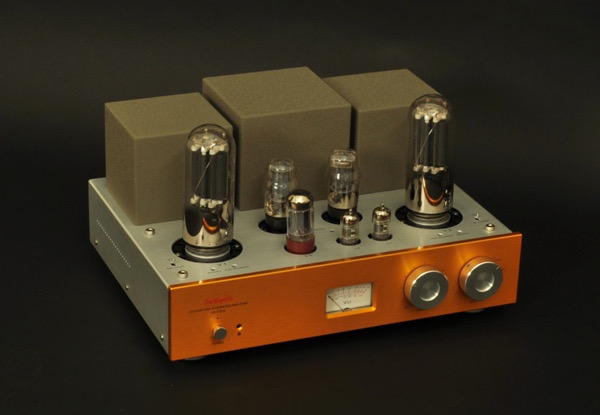 518IA using 845 tubes.